Prayer Chalice for Vocations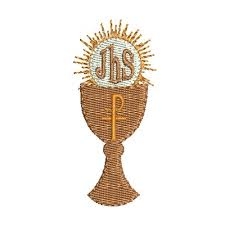 Holy Spirit Catholic Church has initiated a Prayer Chalice for Vocations program.  Each week, a different family will take home a special chalice which contains the names of all clergy and religious at Holy Spirit, as well as a separate list of all clergy, religious, and seminarians in the Diocese.  The family is asked to pray for them throughout the week, as well as to pray for future vocations for Lubbock.  The chalice will then be presented the next family at Mass the following weekend.
Please prayerfully consider taking part in this opportunity to support vocations in our parish and in our diocese. This is a wonderful opportunity for families to join in daily prayer and to promote vocations. Sign-ups are in the Gathering Area after Mass; the sign-up book is located on the table with other information about vocations in the Gathering Space.
Our seminarian Jeremy Trull can be reach in the parish office for more information about the prayer chalice and vocations.
Holy Hour for Vocations January 23rd 6:30-7:30 pm in the sanctuary.