Mass Intentions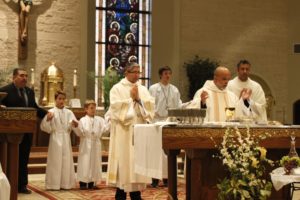 Mass intentions for friends & loved ones may be made by calling or visiting the  office.  Suggested donation for each Mass is $10.00. Please note that in addition to our Mass schedule here at Holy Spirit.
New Mass Intention Policy: We are grateful for all who offer Masses for others in our parish. To have times available for all who request them, please do not request more than one weekend mass intention per month. Thank you for your understanding.
Msgr. Gene has daily private masses and will celebrate the Mass for your intention.  Please schedule in the office.