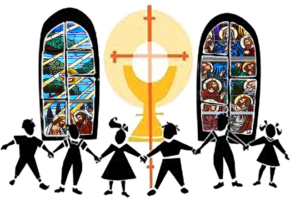 Information & Registration
CCE 2017-18
CCE News A special thank you to everyone who donated to our Advent can food drive for Boys Ranch.  Your generosity is so very much appreciated.
Our last CCE classes for 2017 were held on Sunday, December 17th and Wednesday, December 20th.  Classes begin again for Sunday students on January 7th and Wednesday students on January 10th.    Merry Christmas.
We are sorry if you missed registration this year.  Here is information that will assist you next year.  CCE classes begin the Wednesday and Sunday following Labor Day with registration in August.  We will post information in parish bulletin, as well as, include in announcements at the end of the masses during August. Please contact Mary Ellen Doskocil at 806-698-6400 or 817-528-7058 or e-mail medoskocil@holyspiritlubbock.org to learn more about our program.