Adoration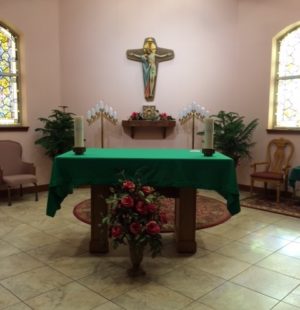 Thank you to all who made our Fortnight to Freedom Patriotic Rosary a success, especially those who led a rosary. Our Lady of Fatima asked for us to say a daily rosary for peace. Let's heed her request and encourage our country and the world to listen to Our Lady. Please say the rosary daily for peace and receive the blessings and grace promised.
"Never will anyone who says the rosary every day become a formal heretic or be led astray by the devil. This is a statement that I would gladly sign with my blood." St. Louis de Montfort
Our chapel is open every day, all day. Please stop in for a visit.